Toshiba
Read more about Toshiba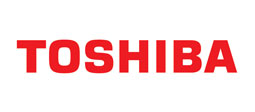 Toshiba may not be the first brand name that comes to mind when we think of lighting but their history in this field extends all the way back to the advent of the incandescent lamp in the 1880s. Back then, a pioneering company called Hakunetu-Sha & Co.Ltd began production of the first electric light bulbs in Japan. They knocked them out at a glacial pace - 10 a day! This company eventually evolved into Toshiba.
Today, lighting is a significant chunk of Toshiba's business, and their extensive catalogue includes both residential and commercial lighting solutions. In 2012 Toshiba were engaged in illuminating the exterior of the Louvre Museum in Paris with LED - an ongoing project and a partnership that will extend to 2023.
Toshiba curtailed its long relationship with the incandescent bulb in early 2010, after years of declining sales and in the midst of phase-out operations around the world. The Toshiba Lighting & Technology Corporation switched its focus to the development and production of eco-friendly LED lamps, which accounts for the main thrust of its lighting business today.
With its E-Core range of LED lamps Toshiba is a market leader in professional and domestic lighting solutions. It's a company with an incredible lighting provenance that dates back to early meetings with Thomas Edison.
If you're a contractor, designer, consultant or end-user looking for economical lighting or a money-saving retro-fit, there is no finer choice in LED lamps than Toshiba.
There are no products matching the selection.