Philips Consumer Lighting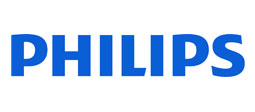 Philips was born from the invention of electric lighting. The driving force behind the company was a Dutchman named Gerard Philips, who had been fascinated by Edison's first demonstration of the new technology in 1879. He went on to become an electric lighting engineer himself and co-founded Philips & Company in 1891 with his father Frederik, who as a banker provided much-needed finance.
With his engineering experience it was Gerard that worked tirelessly at improving manufacture and developing the product, while his younger brother Anton (also a qualified engineer) later took control of the commercial aspect of the business. The teetering balance between pioneering product development and commercial competitiveness was to become something of a hallmark for Philips, and indeed in their first three years they were almost bankrupted. The Philips family retained control of the company until 1977.
In 2012, Philips was the largest lighting manufacturer in the world. Philips Lighting is one of the company's three divisions, alongside Philips Consumer Lifestyle and Philips Healthcare.
The Philips Consumer Lighting range has an emphasis on modern low-powered lamps for the home using the main three technologies: LED, energy-saving fluorescent and energy-saving halogen. Philips also produces luminaires for every type of domestic room, as well as mood and therapeutic lights and even a range of stylish exterior lights.
Few names in our industry are so deeply rooted in lighting history and heritage, and none for the time being are as big!
Read more about Philips Consumer Lighting